Today, on the 23rd of August, I'm writing this after spending the entire day so far sifting through my old blog posts. This is as good a time as any for some reflection and analysis.
I've been at this writing business for a while, you see. And my life and career have undergone numerous changes over the years.
Hedonist6 on Blogspot
Back in 2012, I had a little blog over on blogspot. Some of those ancient posts are still available here on this brand new website. They're my history and I can't part with them, so I've decided to take them along into this new phase of my life.
Those days were a tumultuous time in my life and marriage. If you're curious, check out the following posts:
These are the humble beginnings of my writing journey. I started as many do, autobiographically.
Hedonist Six – Quality Erotica (or so I thought)
But I swiftly moved on to fiction. With the release of my first story, Ladies' Day in the autumn of 2012, my fate was sealed. I would be an independent author. And I have been ever since.
My books from this time include:
One Night Stand (I think my first story, Just for One Night, was expanded into this novella)
Beautiful Stranger (evolved from that first story, Ladies' Day)
Just Another Day at the Office (currently being reworked, for re-publication in October 2019)
The Rebound List (The first quarter of this book is included as the story Virgin, in Gratis: Midwinter Tales)
Only a Taste (the beginning of which is the story, A Day in Brighton, which is part of Gratis: Summer Fling)
For a few years, I was content writing these stories I loved, under the weird (and I think, wonderful) name, Hedonist Six. I was never a bestseller, and that didn't matter to me, because I loved this new creative outlet I had found.
Lorelei Moone – Shifters, baby!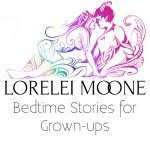 But come 2015, I was ready to up my game. I was ready to take this writing business more seriously, and try my hand at something that I thought could give me both creative satisfaction as well as some monetary success.
A brand new pen name, Lorelei Moone was born.
Under the new name, I published a whole bunch of paranormal romance novellas, organised into four main series:
I did quite alright with these books, and I'm proud of everything I've achieved as Lorelei Moone. I still write under this name today.
Hedonist Six – Spectacular(ly underwhelming) Relaunch
During 2016, I decided to look at those old, unloved books, languishing under the name Hedonist Six. I had grand plans. I would take everything I had learned about publishing and marketing, and professionally rework and re-publish all my existing work and hopefully capture a larger audience for them. I did relaunch everything. I got new covers and updated my descriptions. I built a mailing list using giveaways and swaps with other authors. And I basically broke even on my investment.
It was hard that those books which I began my writing career with were not getting seen as much as I wanted them to. I had good reviews, so I was reasonably confident that readers liked them once they found them. But I could not get these books in the hands of enough new people. This failure would put me off writing contemporary romance and erotica for years to come.
L. Moone – Time to grow the F up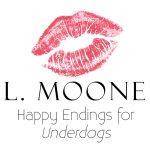 I've come to the conclusion that during all these years, (seven years, coming up in October or so), I made one crucial mistake. I wasn't being real enough. This old blog I've ported across to the new website was as real as I've ever been, but I've always hidden behind an abstract sort of a name. Going forward, I'll be doing no more of that.
Another part of the same mistake was that I launched my paranormal romance books as a separate "persona" from my original work. Lorelei Moone and Hedonist Six were always completely independent from one another. Hardly anyone knew I was the person behind both of these "authors". That wasn't fair to anyone, least of all to myself.
You see, I want to be able to openly share my activities and my life with the world. But I can't do that, if I have to hide what I'm writing, simply because it fits under my "other brand".
2019 is the year that I put my old pseudonyms behind me and emerge as myself. This is the year I become open about all of my writing, not just the books you happened to come across first.
From now on, my paranormal and contemporary romance titles will be connected. This website will serve as the new home for my blog. And if Facebook et al will let me, I'll combine my social media accounts as well. I'm done confusing the issue, and look forward to simplifying my interactions with the world. Most of all, I'm done hiding.
I've already updated a few of my books on Amazon, changing the author name from Hedonist Six to L. Moone. Next up, I'm tackling an old project that has been pending for years. My first novel, Just Another Day at the Office has been unpublished for years (I think probably 2016 or so), because it needs a rewrite and a good edit. That's what I'll be working on during September 2019. My planned launch date is the 7th of October.
And I could not be more excited about it.