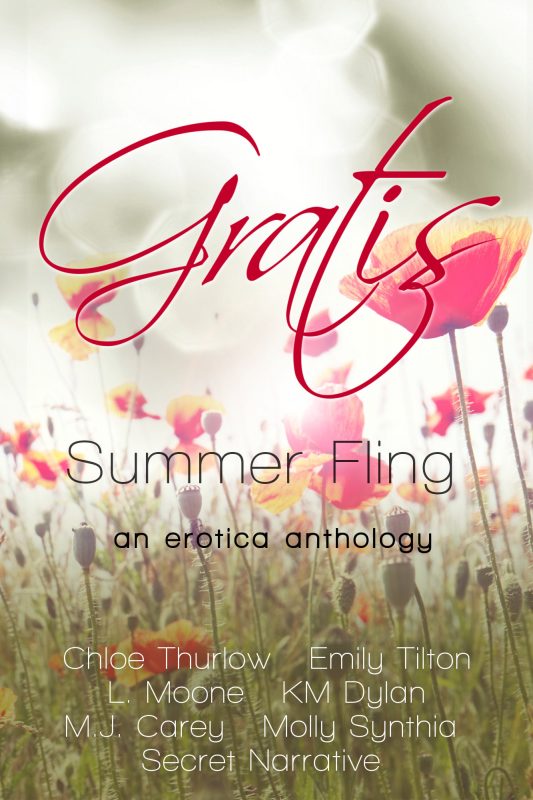 About the Book
THIS BOOK IS NOW OUT OF PRINT.
The fourth and final installment of the Gratis Anthologies of quality, literary erotica, Gratis : Summer Fling is going to hit the shelves on the 21st of June 2015. In it you'll again find a mix of various well received authors, sharing little glimpses into their fantasies for your entertainment. And the best part is, you haven't even got to pay for it! Download now to get a novel length collection of perfect beach reads
Contents:
Bringing Angels to Life by Chloe Thurlow, Isabelle's Submissive July by Emily Tilton, A Day in Brighton by L. Moone, The Fashion Model Diplomat by KM Dylan, Dear Diary by M.J. Carey, Marsala Sweet by Molly Synthia, and Generation Game by Secret Narrative.
Other Books in "Gratis Erotica Anthologies"