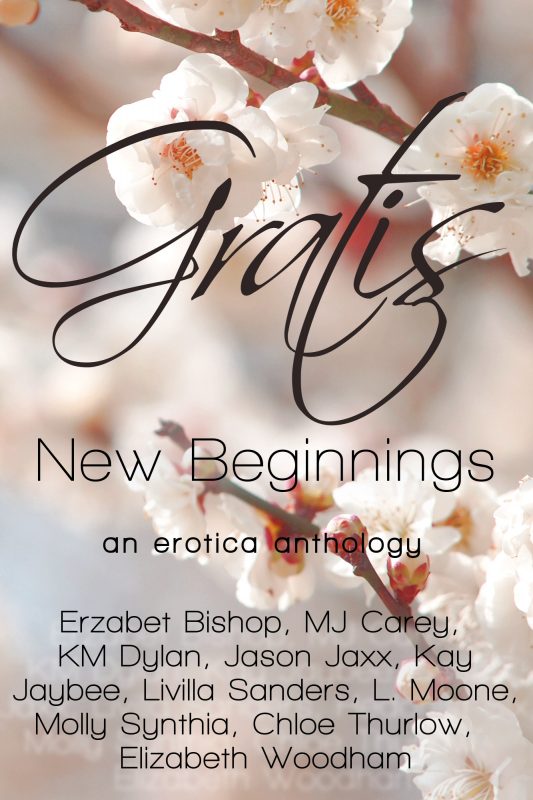 About the Book
THIS BOOK IS NOW OUT OF PRINT.
After the well-received Gratis: Midwinter Tales, published in December 2013, familiar as well as new names present a hot-off-the-press collection of quality erotic literature to follow in its footsteps. Gratis: New Beginnings is a refreshing look at the as yet young year in all its glorious potential. Themes of rejuvenation, redemption and personal growth mingle with the tantalising imagery and intense emotion our existing readers are already familiar with.
Spring is a time perfect for falling in love or lust and the ten authors of Gratis: New Beginnings are keen to sweep you up in their erotic fantasies. This collection contains stories by Erzabet Bishop, M.J. Carey, Km Dylan, Jason Jaxx, Kay Jaybee, Livilla Sanders, L. Moone, Molly Synthia, Chloe Thurlow and Elizabeth Woodham.
Other Books in "Gratis Erotica Anthologies"