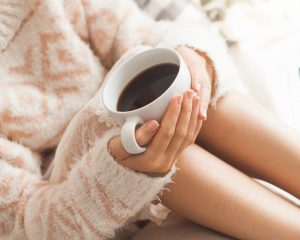 Welcome, dear reader. My name is Lorelei and I write various flavours of romance. This page is dedicated to the contemporary (erotic) romance I write as L. Moone. If paranormal stories are more your cup of tea, feel free to check out that part of my catalogue at loreleimoone.com.
There is just something about the romance genre; how it affects us when we read about the most intimate details of a couple's relationship – however brief – which I find irresistible.
In every day life I may seem like any other woman in her 30s, but I have a tendency to become obsessed with figments of my own imagination. Since I am in the unique position to write exactly what makes me blush, I figured I ought to share my work for those out there with similar tastes.
And my tastes may be peculiar, but I know I'm not alone. I know you readers out there want stories which will make your knees weak. With characters so believable that you might meet them in the local supermarket one day.  But since that might not happen today, I want you to immerse yourself in one of my books, and see life as one of "them".
You may wonder where my inspiration originates. It's the little things, frankly. A place, a remark, a thought which somehow pops up and grows into a story. For example, my first published story, Ladies' Day (which was later expanded upon to become the novella, Beautiful Stranger) came to me while I drove around the beautiful Berkshire countryside. Or crawled rather, because Royal Ascot was on and the traffic was abysmal. And I wondered what might happen if two beautifully mismatched people found each other in this chaos.
I love men of all shapes and sizes, so my writing reflects this. In my contemporary romance books, you'll rarely find the perfect alpha male with the Adonis-like figure (though I love those kinds of men too, see my Lorelei Moone books). Men can have the same flaws and insucurities we as women struggle with a lot. To me, that's no object to a sizzling romance (in fact, flaws can make a hero all the more irresistable, I think!) I believe our search for love is just a quest to find another whose flaws compliment ours. A strong woman with a man seeking that same strength, and vice versa.
They say opposites attract, and although that's not always strictly true, it does make for a wonderful source of conflict. It is our differences that can spice up life (and love) like nothing else. And I find it oh so appealing for the contrast to be physical as well. Because truthfully, that's what gets me off. I like for my man to tower over me, to make me feel small, because often times my personality is such that I might try to dominate him otherwise. It's that power struggle, in a way, which really appeals to me and which I try to explore in my fiction.
If you've made it this far, then I'll hazard a guess that perhaps you feel the same way. Browse on, dear reader, because I'm sure there will be something among these pages that'll push your buttons.
Love,
Lorelei