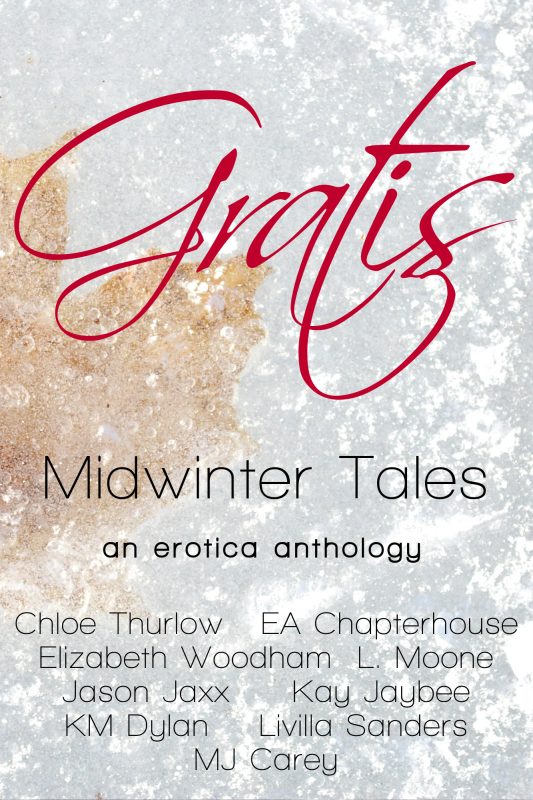 About the Book
THIS BOOK IS NOW OUT OF PRINT.
Christmas has come early: Nine writers work together to create the must-read Free Holiday release of 2013. Every one of the twelve stories contained within Gratis : Midwinter Tales serves as a satisfying bite out of each author's repertoire, to tempt and seduce and sweep you off your feet. Our stories comfortably straddle both erotica and romance genres and cover a variety of themes. Some are innocent, others seek to force you to your knees, but all have something in common: they'll make you feel.
Gratis : Midwinter Tales comprises works by Chloe Thurlow, E.A. Chapterhouse, Elizabeth Woodham, L. Moone, Jason Jaxx, Kay Jaybee, KM Dylan, Livilla Sanders and M.J. Carey. We hope you'll find a new favourite author, or nine, within these pages.
Other Books in "Gratis Erotica Anthologies"