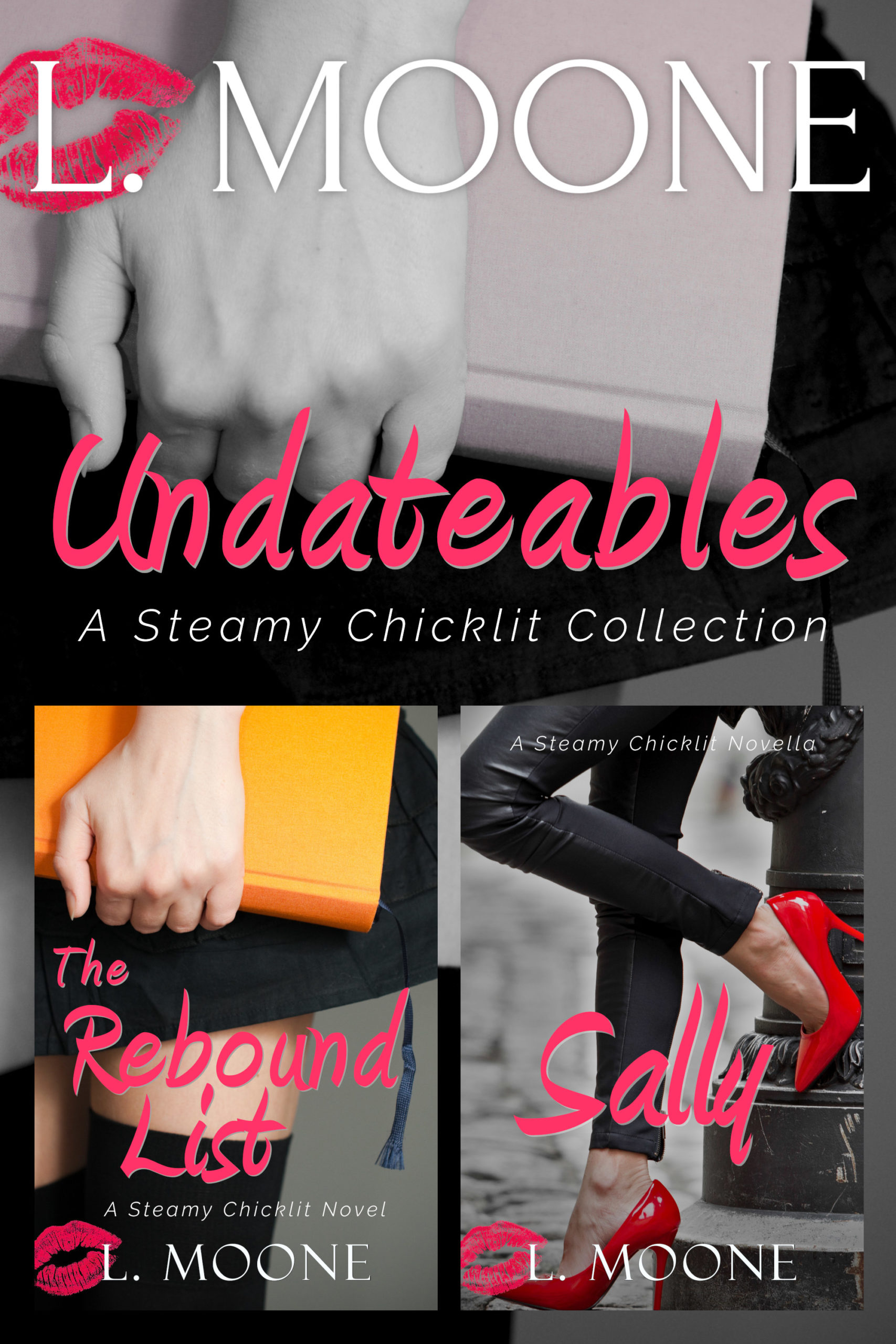 About the Book
Girls just want to have fun. Or, do they?
Meet best friends Becky and Sally, who each have their own challenges to face as they navigate the world of dating and relationships and try to reconcile their identities as strong, independent women, with their need for companionship and love. There comes a time in everyone's life when they have to decide what they really want and who they really are. Read along as these two try to figure it out.
Undateables: A Steamy Chicklit Collection contains: The Rebound List and Sally. Bonus story: Just Another Halloween.
The Rebound List
After my nearly four year relationship with Jeff fell apart, I found myself single, scared, but somehow liberated as well. Rather than stumble into another ill advised relationship, my best friend Sally helped me find focus. I would spend the next few months "finding myself" sexually. That's how the Rebound List was born. A Virgin, a Silver Fox, a Stranger and a Threesome. These are the experiences I chose to explore. Will you join me on my journey?
Sally
I don't do relationships. I don't do love. The closest thing I have to a soulmate is my best friend and colleague, Becky, and I don't even share myself with her. To me, men are fun playthings to be enjoyed in small doses. Luckily, Mark – my latest conquest, as well as our manager at work – seems to like it that way too. But one day my past catches up with me, and I'm forced not just to face the ghosts I've left behind, but also decide what I really want for my future.
This collection contains both books in L. Moone's Undateables duology; a mash-up of chicklit and steamy contemporary romance which explores themes of singlehood, relationships, sexuality, gender identity and self-discovery.
Other Books in "Undateables"